Schwäbisch Hall - more than 80 years experience
Saving money through Bausparen helps people all over the world to create
- and keep - a home where the heart is. 
Bausparkasse Schwäbisch Hall - Market Leader in Germany
Bausparkasse Schwäbisch Hall is the largest institution in Germany to offer contractual savings for housing plans and has the largest customer base. With 8.6 million Bauspar savings contracts for more than 294 billion euros in total funding, the company has been the market leader for many years.
---
Bausparkasse Schwäbisch Hall - International success as well
Bausparkasse Schwäbisch Hall has been active in the international arena since 1992. Its affiliated companies in Slovakia, the Czech Republic, Hungary and China have a total of 2.9 million customers with around 3.2 million Bauspar contracts and 7,000 employees. All of these affiliated companies are market leaders in their countries.
Bausparkasse Schwäbisch Hall was pioneer in the field of exporting Bausparen modeled after the German system
The amendment of the German Bausparkassengesetz – the Building and Loan Associations Act – in 1991 made it possible for the first time to establish affiliated companies in foreign countries. As early as 1992, Bausparkasse Schwäbisch Hall and its partners founded Prvá stavebná sporitel'ˇna (PSS, whichtranslates as "First Bausparkasse"), the first institution of its kind in Eastern Europe. In 1993, ˇCeskomoravská stavebníspoˇritelna (ˇCMSS, which translates as "Bohemian-Moravian Bausparkasse") was launched in the Czech Republic. In Hungary, Bausparkasse Schwäbisch Hall introduced the concept of Bausparen through what is today the institution Fundamenta-Lakáskassza (FLK) in 1997. The success of Bausparen in Eastern Europe also kindled interest in China. Bausparkasse Schwäbisch Hall and China Construction Bank Corporation, one of the largest banks in the world, jointly established Sino-German Bausparkasse (SGB) in 2004. The company began in Tianjin, a region along the east coast with fifteen million inhabitants. At the end of 2011, Sino-German Bausparkasse opened a second branch in the province of Chongqing, one of the largest metropolises worldwide.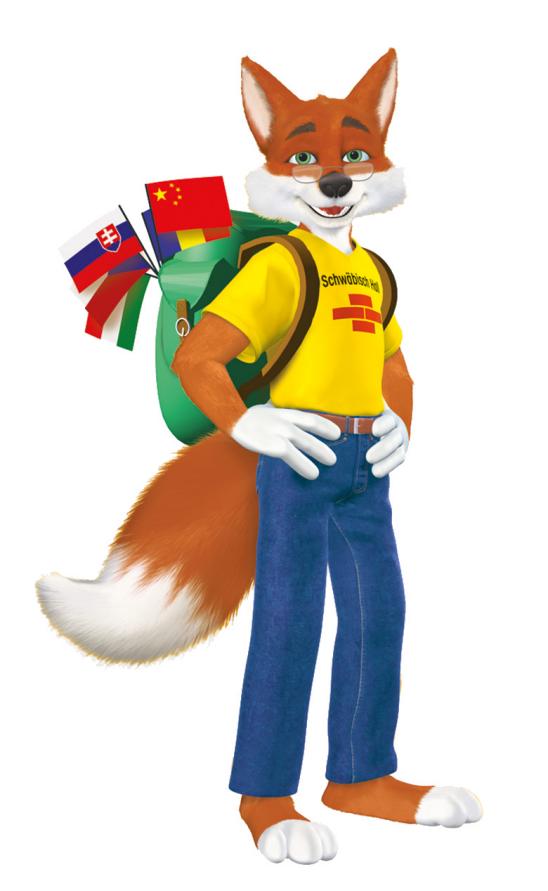 Despite difficult framework conditions - Schwäbisch Hall is satisfied with the business year 2016
Bausparen with nearly 30 billion euros
Leading position in Construction financing
Our activities in International Markets strengthen the Group results 
With 7.4 million customers Schwäbisch Hall is the biggest Bausparkasse in Germany
Schwäbisch Hall sells its financial products for Bausparen (i.e. Contractual Savings for Housing), Construction financing and Additional Provision products all around the owner-occupied housing property jointly with the cooperative banks. With almost 1,000 institutes and about 12,000 agencies they offer one of the densest banking service networks in Germany. Around 3,800 own field agents work nationwide for Schwäbisch Hall and 3,200 staff are employed at the Schwäbisch Hall headquarters. With an annual amount of around 14 billion euros in private housing credits, Schwäbisch Hall is one of the biggest construction financers in Germany.
Company domicile:           Schwäbisch Hall,  Germany
Year of establishment:      1931
Number of staff:                7,000
Number of customers:       7.4 million
Contract portfolio:             8.6 million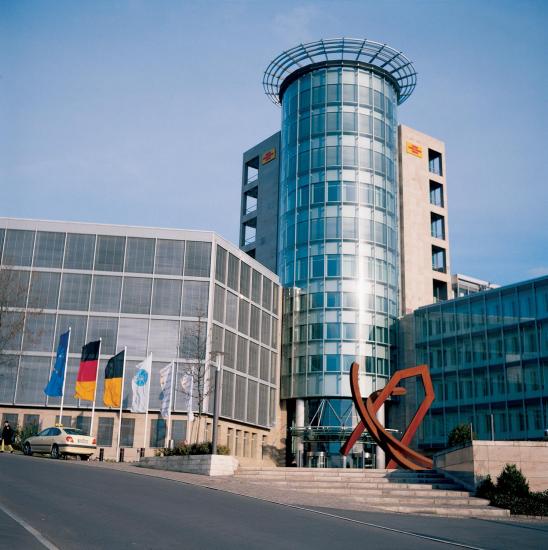 Shareholder Structure
Bausparkasse Schwäbisch Hall is a company of DZ BANK Group, jointly with DG HYP, DZ PRIVATBANK, R+V Insurance company, TeamBank, Union Investment Group, VR LEASING and various other specialised institutes.Thus, the companies of DZ BANK Group with their strong brands are the cornerstones of the bancassurance offer within the cooperative financial group. On the basis of the four strategic business segments, i.e. Retail customer business, Corporate business, Capital market business and Transaction Banking, DZ BANK Group depicts its strategy and services portfolio for the cooperative banks and their customers.  DZ BANK Group is part of the cooperative financial group, comprising around 1,000 Volksbanks and Raiffeisenbanks and, measured in terms of balance-sheet total it is one of the biggest private financial services organisations in Germany. Within the cooperative financial group DZ BANK AG serves as central institute for the cooperative banks with their 12,000 bank agencies, and as commercial bank. DZ BANK AG is the majority shareholder of Bausparkasse Schwäbisch Hall. Further shareholders are various cooperative banks in the cooperative financial group.
Further business segments
Processing
Facility Management
Training
Core business segments
Bausparen (Contractual Savings for Housing)
Housing finance
Additional provision products
Business abroad